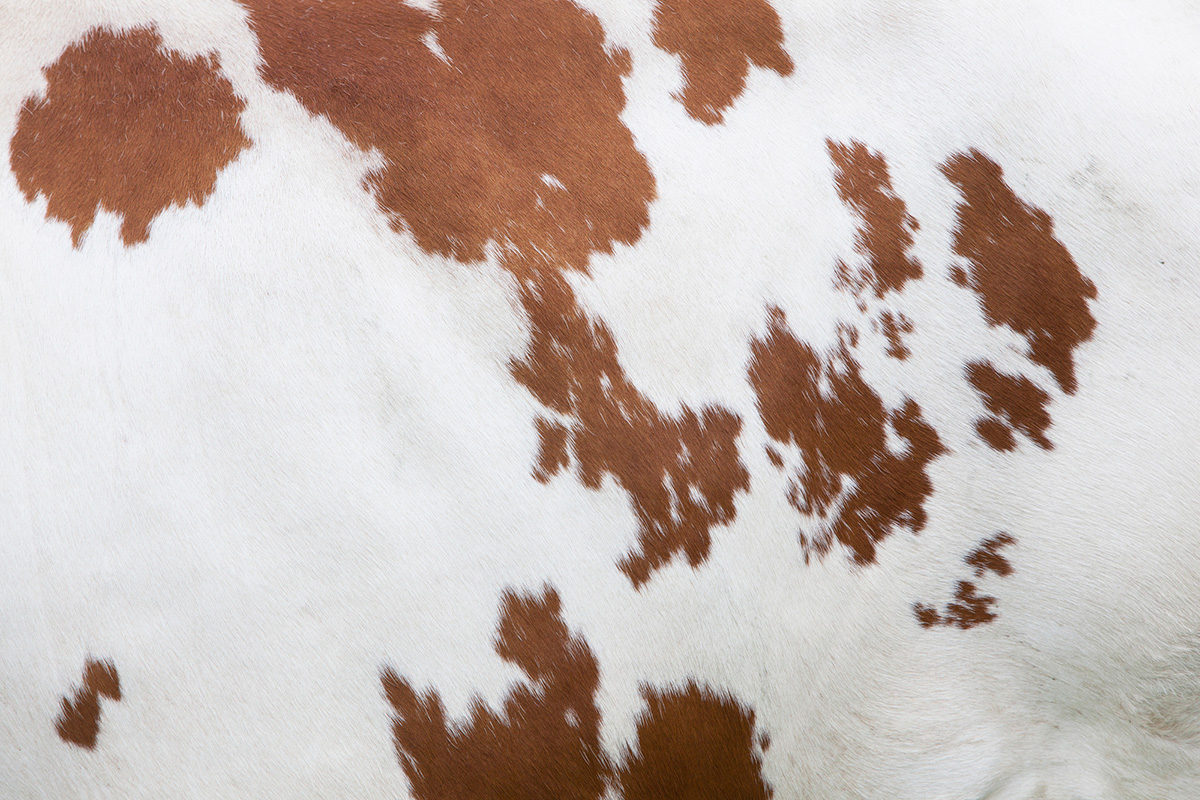 If you like to be fun and quirky in your décor than you should make sure cowhide is on the list of materials you want to use. This natural animal hide is luxurious with its soft texture, but it is also playful with its different blends of colors and patterns. It is no longer just the purview of cowboys and ranchers. You can find cowhide in a lot of home items is a large range of colors and patterns.
Here are some fun ways to use cowhide:
Cowhide rugs
You might be saying to yourself duh, aren't rugs the only way cowhide comes? Well that isn't true, but we will come to that later. While using cowhide in rugs isn't new, how you use them can be a fun change. It used to be that you would only find cowhide rugs in ranches or mountain lodges, but now you find it mixed in with any décor. It can add a touch of luxury to a city high-rise apartment or bring some playfulness into a bathroom or kitchen. Rugs can also be used as throw blankets on the couch in the family room where everyone can snuggle up under it while watching a movie during family time. The rugs can also be used as tapestries on the wall. Think what a cool conversation piece it could be to have one hanging up in the den.
Cowhide hall runner
Besides area rugs, cowhide can also be transformed into hall runners as well. Imagine having your hall stairs dressed in brown and white cowhide. Talk about making a bold statement when you have family and friends over. A brindle cowhide hall runner can also add some softness and texture to your hardwood floors. There is no limit to your creativity.
Cowhide stencil
Although natural cowhide is beautiful in its own right, sometimes enhancing its beauty can also be a plus. You can now buy cowhide rugs with stenciling including stenciling of other animal prints. So you can get a leopard print stenciled on a cowhide rug. What a combo! You can also get cowhide dyed pink or blue which is perfect for a kid's bedroom.
Patchwork cowhide
If you need a more square or rectangular-shaped rug for a particular room like the kitchen or family room, then you might want to consider a patchwork rug of different colored and patterned cowhide patches. It can bring a fun, whimsical vibe to the room; plus its soft texture will be warm and inviting. Never be afraid to think outside the box.
Cowhide furniture
Instead of decorating the floors or walls with cowhide, why not make your furniture the main focal point of the room? You can easily bring some cowhide into your home with a cowhide couch or chair. One elegant cowhide chair can really stand out in a room. Who wouldn't want to curl up with a good book in one of those? Just make sure you mix and match cowhide furniture subtly with other pieces so you don't make the room feel too busy with so many patterns and colors swirling around.
Cowhide pillows
If you are just looking for a cool accent piece, then cowhide pillows might be the ticket. Whether they are for the living room or den couches or your bed, these pillows are fun to look at, but because of their soft supple skin and fur, they are also very inviting. Go ahead you know you want to lay your head down on one. These are a great way to add a touch of country without overwhelming a space with it.
Cowhide lamps
Lighting is important in any room and the light fixtures you choose really adds to the ambience of the space. Try cowhide lamps in your living room or den for a unique look. You will love reading by its light late into the night. They can even bring some charm into the bedroom as bedside lamps. Who knew lamps could be so much fun?
Cowhide placemats
The kitchen might seem like an odd place for cowhide, but cowhide placemats can be a fun addition to any meal. If even you have a more modern kitchen, these placemats will only stand out in a good way. You can also use them in the dining room when you have guests over for a meal. They will appreciate the luxurious note the placemats bring to the table.
Cowhide gun cases
Are you a gun lover who collects a lot of makes and models? Do you like to go to the gun range for shooting practice on a regular basis? Why not let your inner cowboy peak out with a cowhide gun case? They are a made of high quality craftsmanship and very durable so they will protect your gun when you are not using it and do it with style. You will love showing off your unique gun case.
Cowhide bottle coozies
Who says you have to stop there in the home with your obsession with cowhide? Cowhide bottle cozies will help keep your drink at the right temperature even when you leave the house. People on the street or at your gym will stop and stare at such a unique accessory. Who says you can't put cowhide on everything?
Another great feature of cowhide is its durability. It can withstand the natural wear and tear of a busy household with children and pets and does not require a lot of maintenance. Simply, use soap and a wet rag to lift up any dirt on the skin. Vacuuming the rug is another option. With proper care, your cowhide will stay soft and supple and last you a long time.
So you can see that cowhide is for so much more than just cowboy living. You don't have to have a ranch or a mountain lodge to appreciate the fine qualities of authentic cowhide. With its variety of colors and patterns, you can have a lot of fun with it. Go ahead and let your imagination have fun with it. Cowhide can be both playful and elegant.