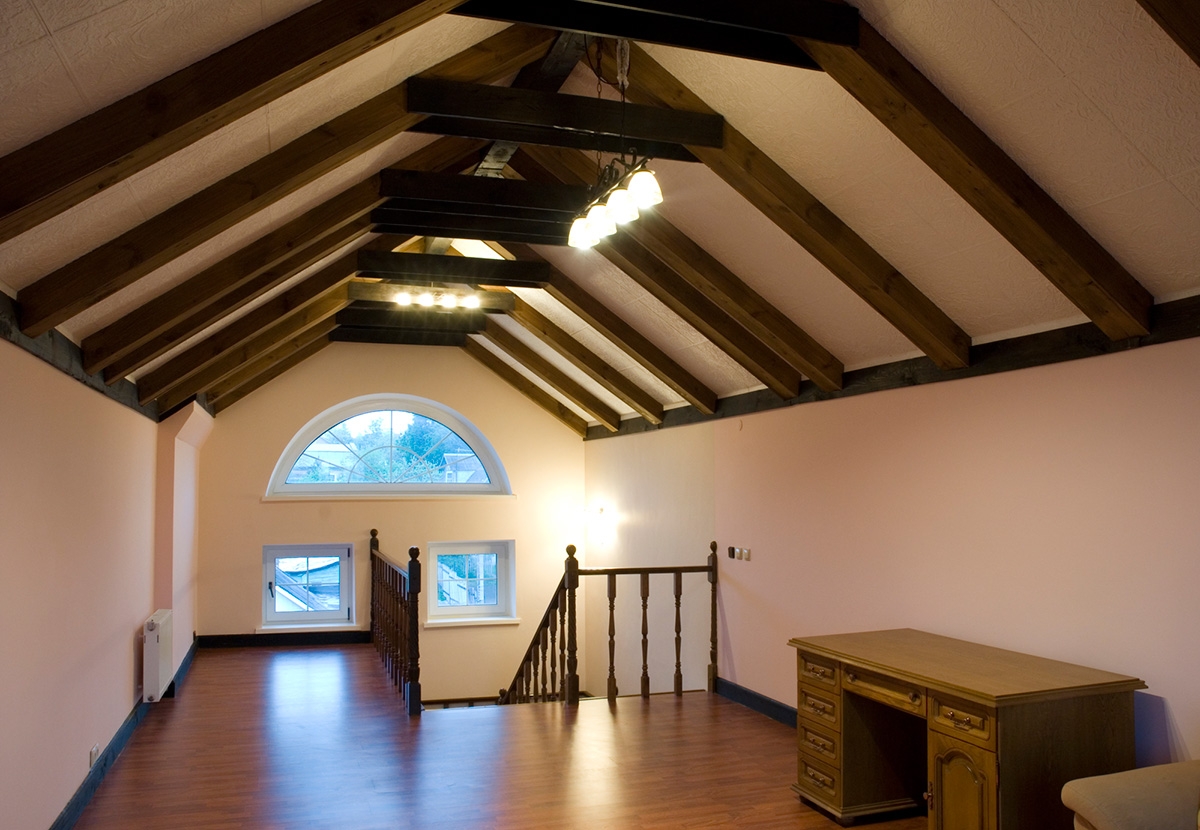 Whether you have a growing family or just a growing collection of books or shoes and purses, space is also seems to be at a premium and for many of us moving into a larger space is just in the cards right now. For those of you with attic space though, a little bit of grit and a whole of creativity can help you transform unused attic space into just what you are looking for.
Here are some tips for utilizing attic space:
Extra Storage
The probably easiest way to use attic space is as storage. Have you run out of space for all the kids' winter clothes or the Christmas decoration or you need a place to hide your snow globe obsession, free attic space can be a godsend.
A Guest Bedroom
If you love to entertain and have family and friends stay for extended visits, but don't have the room to do it comfortably, convert the attic into a guest bedroom. Because it is not a main bedroom for one of the everyday occupants of the house you don't necessarily have to have a lot of furniture. In a small snug space you can fit one or twin beds and maybe a reading chair and a chest for them to store their clothes during their stay. Make the space more comfortable by adding a warm area rug like a cowhide rug which can bring a richness and softness to any space. Think how much your guest will love sinking his feet into a soft rug as he leaves the warmth of the bed. Bright white walls will make the space bigger but complement it with a warm color on the attic floor to take away any cold, utilitarian feel.
A Playroom
Do you wish you could send the kids to play in an area of the house that won't disturb you? An attic playroom is a great solution. Set up all their toys with some cheap but comfy seating that you won't care if it gets messed up and let them have fun. Young kids love bright colors so have fun decorating the space with colorful patterns. Make sure to also add soft flooring to protect the kids from falls and make it a point to secure all heavy furniture and televisions so there is no risk of them falling on the kids while you are out of the room. Another plus of having the playroom away from the main part of the house is that you don't have to stress so much about constantly cleaning up after your kids. Just simply close the door and it is like it isn't even there. It is not like any guests are going up there unless you purposely direct them to, right?
Mommy's Little Retreat
Of course, why should the kids have all the fun, right? If you work from home or would just like a space for yourself, claim the attic for yourself instead. Ask yourself what you would most like to use the space for and then furnish and decorate accordingly. If you are a writer, then you might be able to battle writer's block better in your own attic kingdom with a small desk with a comfortable office and maybe some books cases and a reading chair for when you are looking for inspiration. If you love to knit or craft or even paint, but are tired of being stuck at the kitchen table, then set up all your tools in the attic. Add some good lighting and comfortable seating and your family will probably not be able to find you for hours at a time. If you have a particular aesthetic that you love, like for instance you love the Victorian period but your partners hates it, then this is the perfect space to put your own personal stamp on it. Create your own personal sanctuary.
A Master Suite
If your attic is pretty long and you have the money to redesign the space, go for the dream: your own master suite away from the rest of house. Have the contractors carve out a separate bedroom, bath, maybe even a dressing area and you will feel like one of the housewives on Bravo TV. Go ahead and splurge, get that sunken bathtub you have always wanted and those his and her sinks so you will never have to complain about his stuff crowding up your area again. Give yourself the deluxe treatment. You deserve it!
A Family Room
When you have a large family, having more space for everyone to spread out in is a must. But what if your home only has a living room but no den or family room? If you have enough room in the attic, consider transforming that into the family room where kids and or parents and hang out and watch television or play board games. You will love how suddenly your home feels so much bigger. Before you start pulling out the measuring tape and ordering online, however, you need to evaluate your attic space to make sure it is safe to use as you intend to. Some spaces are not built to hold the weight of furniture and multiple people moving around. Have a contractor come out and do a thorough examination. If you have the money to do a full redesign you can make it safe for daily living otherwise you might need to stick to just using it for light storage. Some rules of thumb include that only ceiling joists larger than 2x8 can support enough weight for multiple people and the ceiling of the attic needs to be at least 7 feet and 6 inches high. Other signs of potential trouble that you should look out for include roof leaks, stains on the ceiling that hint at a past leak, signs of rot, poor ventilation. All these issues need to be addressed before anyone moves into this space. If you like to know more about how cowhide can help you transform your attic space, Call Cowhide Outlet today.