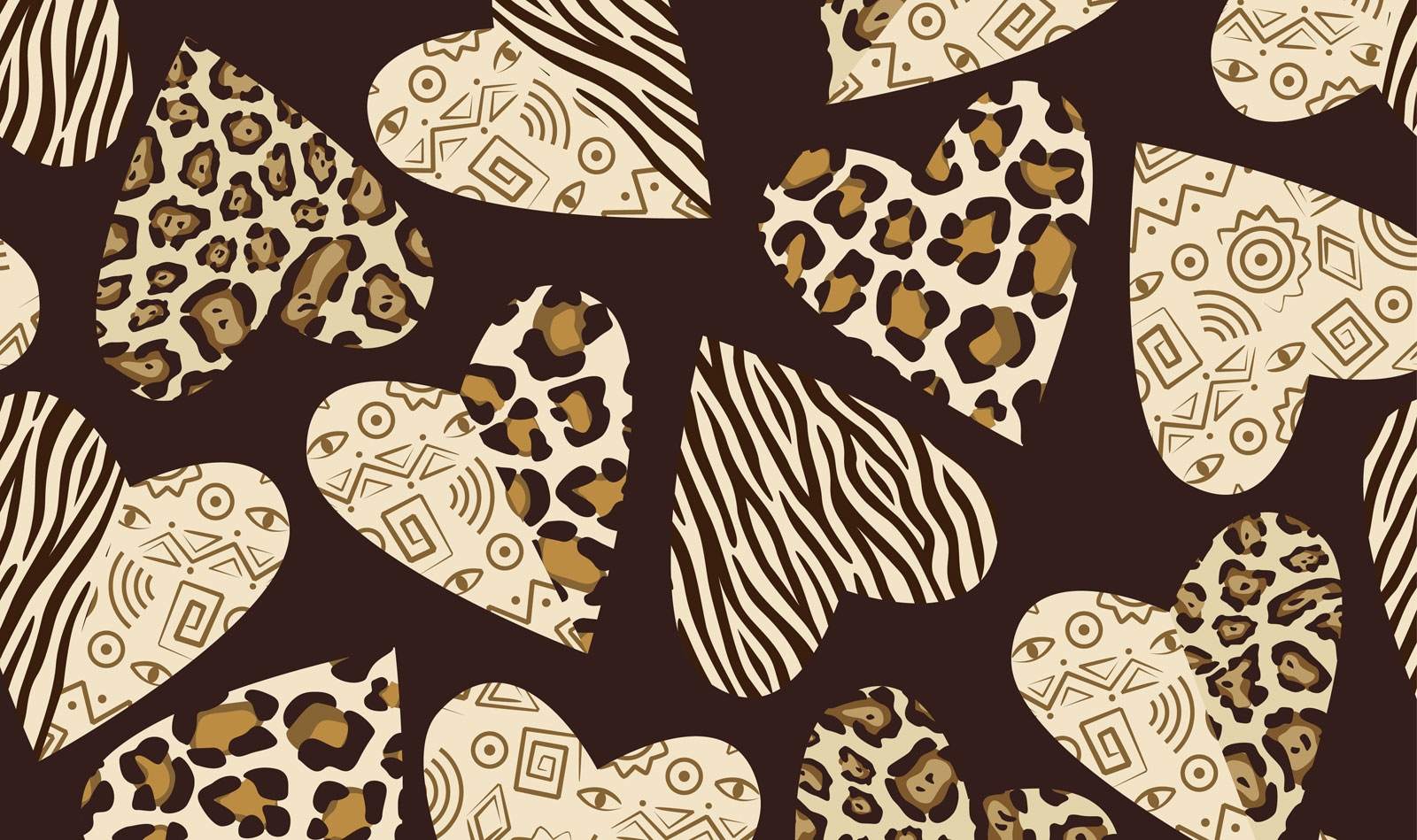 Are you looking to redecorate your home, but not sure what vibe you want to go for? Most people have a love or hate relationship with animal print, but it does have a unique look that can add some style to any space.
Luckily besides natural animal print, there are faux animal prints that can have the same effect without all the ethical concerns. There also no ethical concerns if you go with authentic cowhide print either because the industry only uses the hide left over by the meat packing industry. The cows are never killed specifically for their hides.
Here 4 tips for incorporating animal print into your home:
Don't Be Afraid to Mix It Up
Animal print can be a little scary to decorate with because you are afraid it will come across too brash and loud. This might even keep you from mixing and matching animal prints, but it shouldn't. The rule of thumb is to only mix animal patterns that are of similar size and color. For example, two prints that are made up of similar shades of brown and whose spots are of similar size will go really well together.
Think More Bigger Picture
Don't limit yourself to just animal print rugs; there are some many different ways to incorporate animal print into your home including as wallpaper and furniture. Cowhide couches and chairs can bring some fun and texture into your living room or family room. You can also add faux animal print to your walls or a real cowhide rug as a wall tapestry. You can even carve animal print designs into wood furniture with stencils.
Love to be a creative? Animal print can be added in so many unique ways like stenciled on the staircase or on your dinner plates. You can even make your benches stand out by wrapping them in animal print.
Animal Print Can Unify Other Patterns
If in your mind, there are never too many patterns, then you will love the effect of combining animal prints with other prints. When combining patterns if you include one or two animal prints, it will help pull all the patterns together.
Animal Prints Can Be Subtle
This might seem contradictory, but animal prints can be subtle too if you just use it in one element of the room like the rug. Works great with modern décor like black and white monochrome or with neutrals.
Or try just adding animal print pillows for an even subtler approach. This is a good idea if you want to try animal print for the first time, but you are feeling a little nervous about making too bold of a statement.
Cowhide is one of the more popular types of animal prints. There are many benefits to choosing this type.
Cowhide rugs are a classic, timeless element that can be used as a focal point in a room filled with neutral colors or it can be a complementary element in a room filled with colors and patterns.
What really makes cowhide rugs timeless is that they bring a touch of luxury to any room. The soft thick cowhide feels wonderful against your skin and the richness of the texture and color brings elegance into the room. Imagine a reading chair and a cowhide rug tucked into the corner of your master bedroom or one laid out in front of the fire in the living room. You will feel like your home belongs on the cover of a magazine.
Cowhide rugs come in different shapes, sizes, colors and patterns. They come in black, white, brown and white, tri-color, brown-white and black, brindle and patchwork. If you are looking for more variety in your cowhide rugs, you can also buy cowhide rugs that have either have been acid washed or dyed or stenciled. Some examples are Acid Wash Silver and Acid Wash Gold and dyed calf skin in colors like blue or pink. With these you still get the touch of country you were looking for, but now it will blend in better with your décor. If you have a room dressed in pinks or blues, you can get a cowhide rug dyed to match. You can even get animal prints stenciled on cowhide.
The options are endless. Besides cowhide rugs, you can also get cowhide furniture and kitchen placemats and even bathroom rugs. There is no room in the house that couldn't use a little touch of cowhide.
What makes buying a cowhide rug such a smart choice is that it is very durable and easy to maintain so it can last for a long time. To clean them, all you have to do is wipe up spills with a dry cloth or clean up dirt with the vacuum. An authentic cowhide rug holds up well against the constant flow of kids and pets throughout the house. Cowhide rugs also make great family heirlooms to pass down to your children.
Another great thing about cowhide rugs is that because each cow has a unique hide that means no one else will have the exact same rug you have. Even twin cows have a slightly different pattern. If you love to be unique, then a cowhide rug can really help you put a personal stamp on the room.
Also keep in mind that there are many benefits to choosing real cowhide. Authentic cowhide all have one of a kind patterns that can't be duplicated. Each one is unique and special. There are also no chemicals used on real cowhide so you don't have to worry about your health or your pet's. Cowhide rugs will last you a very long time and can handle the wear and tear from kids and pets with no problem. Cleaning is a breeze too. Simply wipe off spills or any dirt with a damp cloth or steamer. Cowhide rugs or furniture are something special you can pass down in your family, making it a special part of your family's story.
For more information about cowhide rugs and other cowhide items, contact Cowhide Outlet today.