Cowhide Area

Diamond Patchwork
Cowhide Stencil

Zebra Silver Skin Rug
Cowhide

Black And White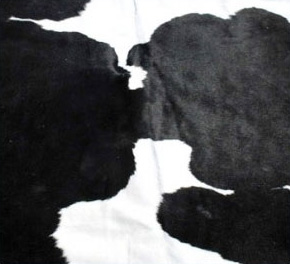 FEATURED PRODUCTS
Our Blog
Cowhide rugs, furniture and other products tend to draw mixed reactions from the crowd. While some people like the look and feel of it and the added note of luxury it tends to bring with it, others feel guilty because of the animal or animals who lost their lives in the making of that product. Then there are those who just don't like the animal hide look in their home and feel like it only works in a country-western or rustic charm-themed home.
Whether you work from home all week long or put in extra hours from home at night and on the weekends, most of us today have the need for a home office of some sort, even if it is just for paying the bills and managing your family's schedule and paperwork. Depending on the size of your home, you may have a whole room or just a sliver of a room to dedicate to a home office. Either way you deserve to have a comfortable and stylish space to work in, right?
About the Cowhide Outlet
Welcome to the Cowhide Outlet! As a provider of fine cowhides, we want you to have as much control over your purchase as possible. That means combining any specific measurements, colors, and styles you desire, and delivering within thirty days, no matter how intricate your desired design may be. Only Cowhide Outlet can provide you with this great service. You can select the specifics of your project from our long list of cowhide treatments, including animal-print stencils, acid washes, and natural or bright dyes, making your custom-made hide fit perfectly into your home's unique décor. Don't hold back! Our colors and treatments are on-trend, and no other company goes the extra mile to create your perfect cowhide rug like we do. Whether you are looking for a natural cowhide to complement your home's classic styling, or something more exotic, like a patchwork zebra print, we are the best source for cowhide rugs of all shapes and colors. Take a few minutes and look through our collection of rugs, throw pillows, and upholstered furniture. You're sure to find something to complement and complete every room of your house. All of our cowhide products are made from only the finest hides, and colored with only the finest dyes and treatments. And all are at affordable prices!
Cowhide Products
Nowhere in the world will you find more attractive, durable, and versatile cowhide products than right here at Cowhide Outlet. Our rugs are great for any room of the house, including your office, foyer, dining room, or even as a wall hanging. You don't have to live in a log cabin to appreciate the rustic comfort and appeal of natural cowhide products. At Cowhide Outlet, our products are made with every taste and style in mine, and we're certain you will find something perfect for your home.